Find Your Family Dentist in Detroit at Restoration Dental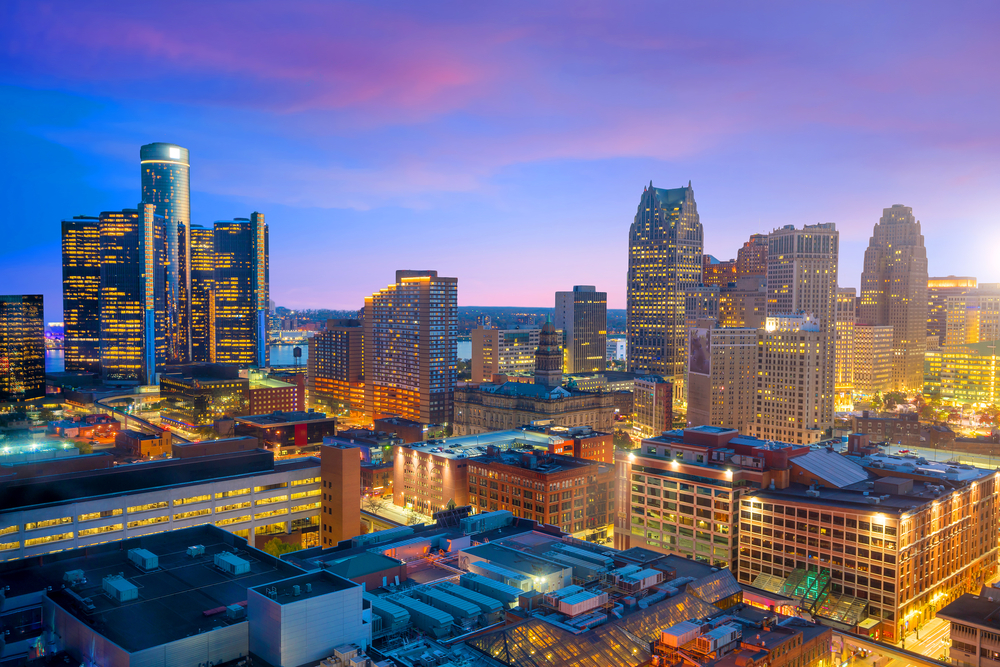 When you're looking for a dental professional, it all depends on what your smile needs. If you need a routine cleaning by a friendly team, are looking to brighten your smile for an event coming up or are ready to take the next step for a smile transformation, you've come to the right place. Dr. Matthew Gray of Restoration Dental provides the dental services you need so you'll never have to visit another office again. From family dental care to advanced treatments, we're proud to serve our community and beyond. That's why Dr. Gray happily serves as your family dentist in Detroit, Berkley, Oak Park, Royal Oak, Madison Heights, and of course Huntington Woods.
Why Choose a Dental Office for Life
Typically, people aren't always thinking about how their teeth affect their lives, whether short or long term. It may be pushed to the back of their mind when they're worried about other aesthetic appearances like their skin, hair, or clothing, but your smile should be at the top of the list! By taking care of your teeth in a simple routine twice a day, they'll shine for a lifetime. Taking a few minutes out of your day by brushing and flossing in the morning and night will do wonders for your smile. Since there are hard-to-reach places that you can't properly clean, that's where we come in.
At Restoration Dental, we're here to keep your smile strong and long-lasting in between your daily routines. By coming to our office for a professional cleaning twice a year, your teeth will maintain their quality shine and stay healthy! Dr. Gray will complete a thorough exam on each individual tooth, ensuring that if there is anything to address, we do so right away, which is one of the many benefits of visiting our office. Keeping an eye on your smile is our job and if we catch an issue early enough, we're able to prevent serious damage in the future. With the help of your x-rays, Dr. Gray peeks under the surface to see if there are any infections at the root of your teeth. These preventative measures all combine to keep your smile healthy and happy for years to come.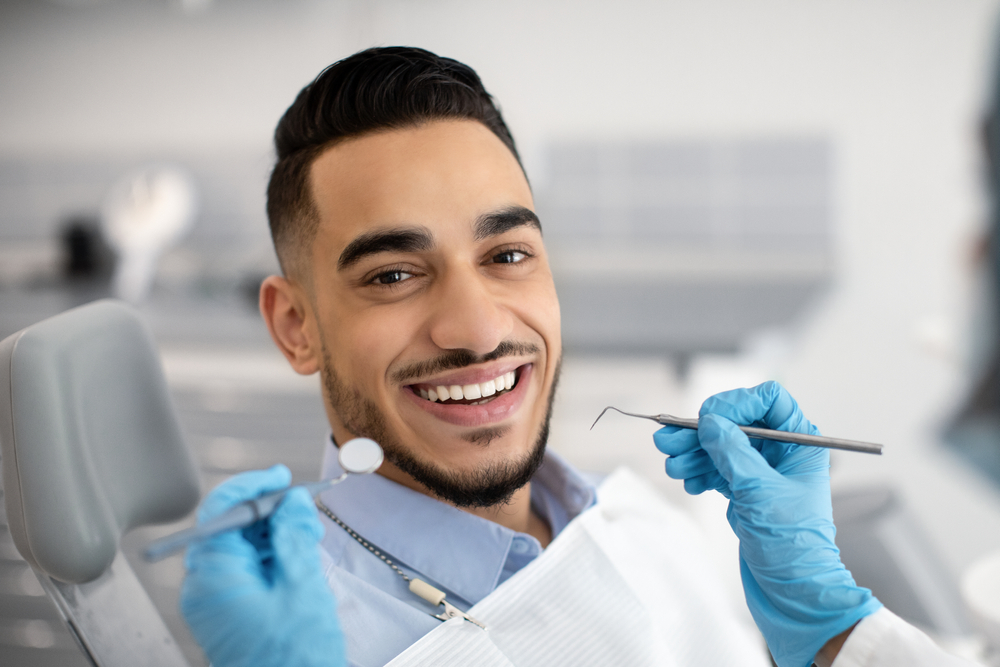 When You're Looking to Shine
Over time, our teeth break down from all the wear and tear they go through daily. They work hard to break down our foods, as well as the times they encounter not-so-helpful drinks that may stain or dim their color. Not to mention an accident that may occur, ones that we never seen coming, which causes a chip or a possible break in your teeth. No matter what, our family dentist in Detroit can improve the overall look of your smile with the help of our cosmetic dental services.
Our porcelain crowns are strong, sturdy, and protect any damaged tooth from being further exposed to decay and bacteria. If you have an event coming up and want your smile to glow, ask us about our teeth whitening options, both in-office and at-home kits. Missing a tooth? Our dental bridges will happily fill in the gap to prevent your surrounding teeth from shifting. With the help of dental veneers, we're able to cover up dark stains and give your smile a fuller look. These cosmetic procedures and more are available to you, so what are you waiting for?
It's Time for a Makeover
When you're truly ready to face your smile and make those big changes you've been waiting for, we're here to help. Dr. Gray has transformed countless smiles with the help of dental implants, giving patients a reason to grin. By permanently replacing one or more missing teeth, you're giving your smile a second chance to shine. Dental implants are extremely reliable and act as your natural teeth surrounding them, allowing you to eat your favorite meals again and freely share your smile with the world.
We are also proud to offer both Invisalign and Fast Braces, two orthodontic treatments to get your teeth back on track—literally! Crooked teeth may result in dental issues in the future and the more they shift, the more trouble you may experience. That's why Invisalign and Fast Braces are efficient and effective to give our patients a straighter, healthier smile.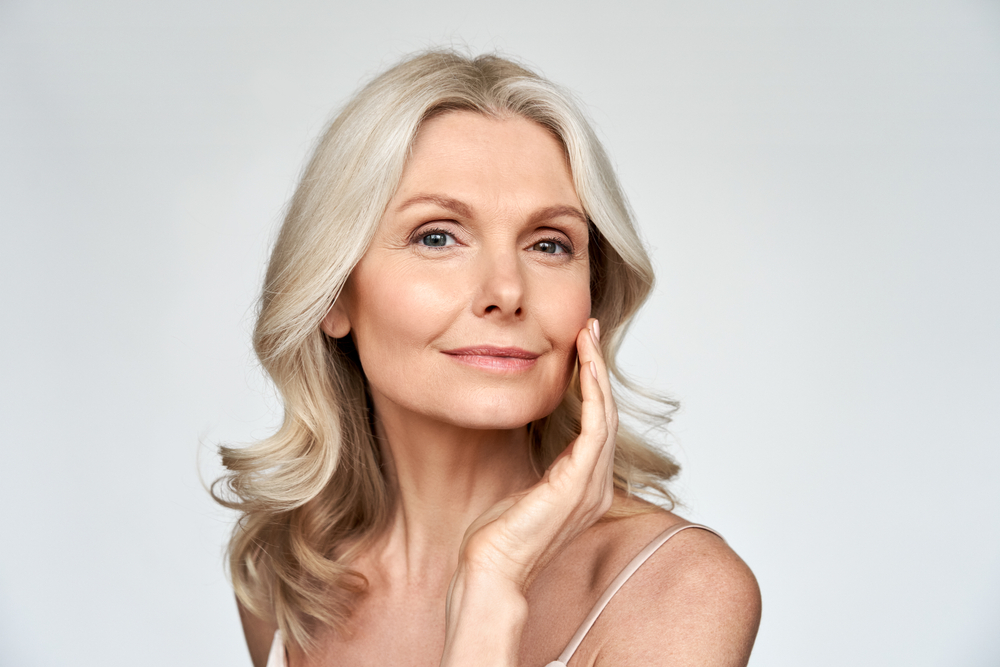 Can't stop thinking about your wrinkles? Thankfully, we have the solution for you. Restoration Dental also offers Botox, working to get rid of your facial expression lines or wrinkles, typically around your eyes and forehead. This will give you a more youthful appearance with smoother skin in the specifically treated areas.
Now that it's time to pick a family dentist in Detroit, why look anywhere else but Restoration Dental? Dr. Matthew Gray takes the time to sit with each patient and fully discuss all questions and concerns about their health. We're proud to create long-lasting relationships with everyone who walk through our doors. Give our team a call at (238) 399-1200 to schedule your consultation and our staff will happily assist in picking the best date and time for you. We can't wait to see your smile!